The Westin Seattle Hotel
47.61326

,

-122.33808
224US$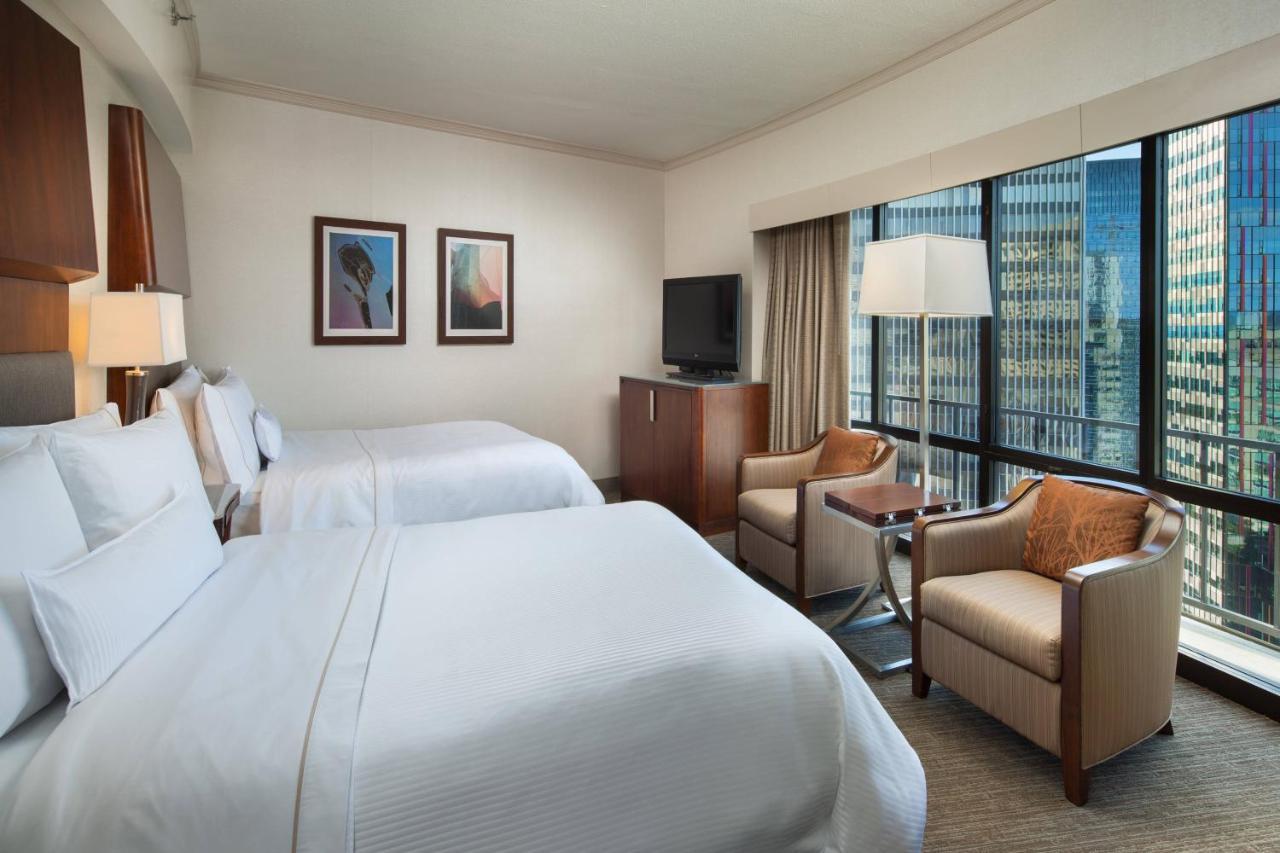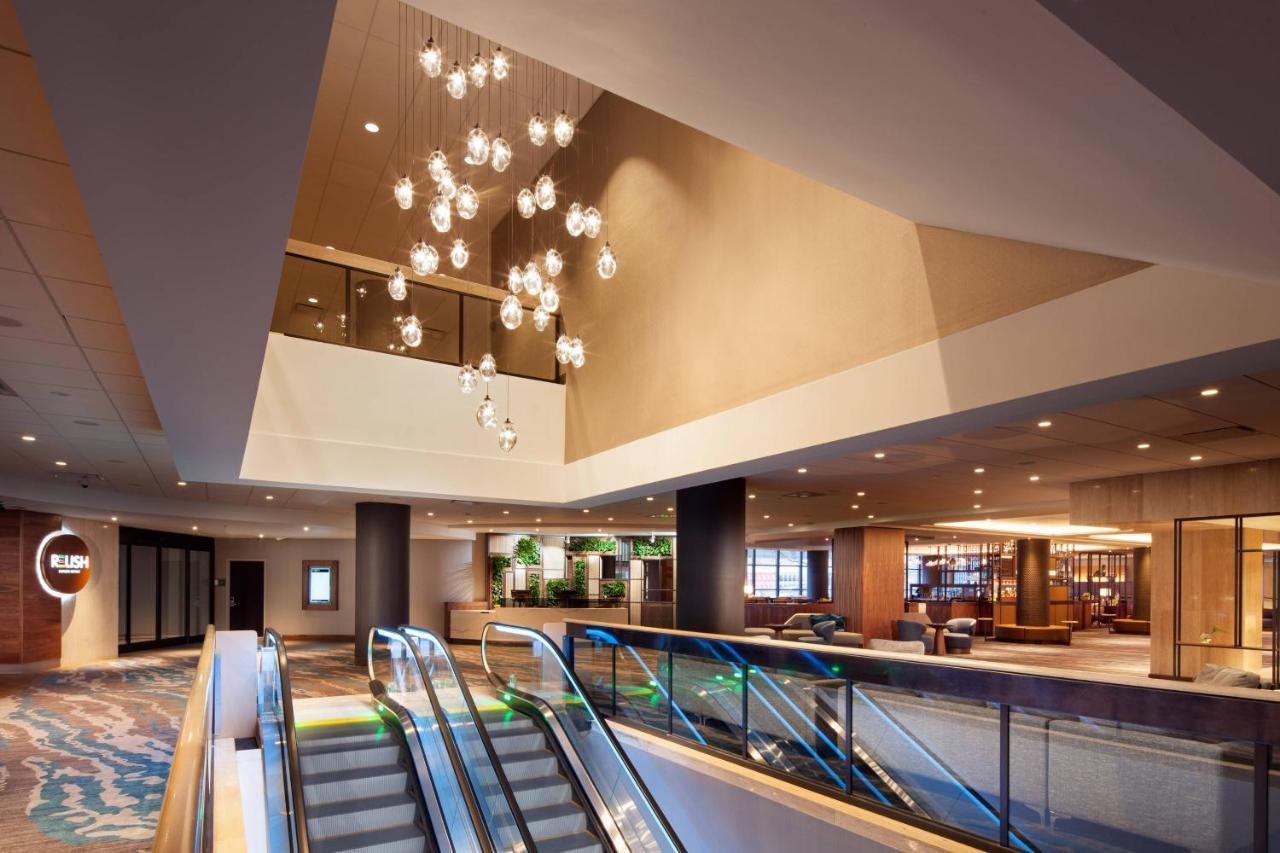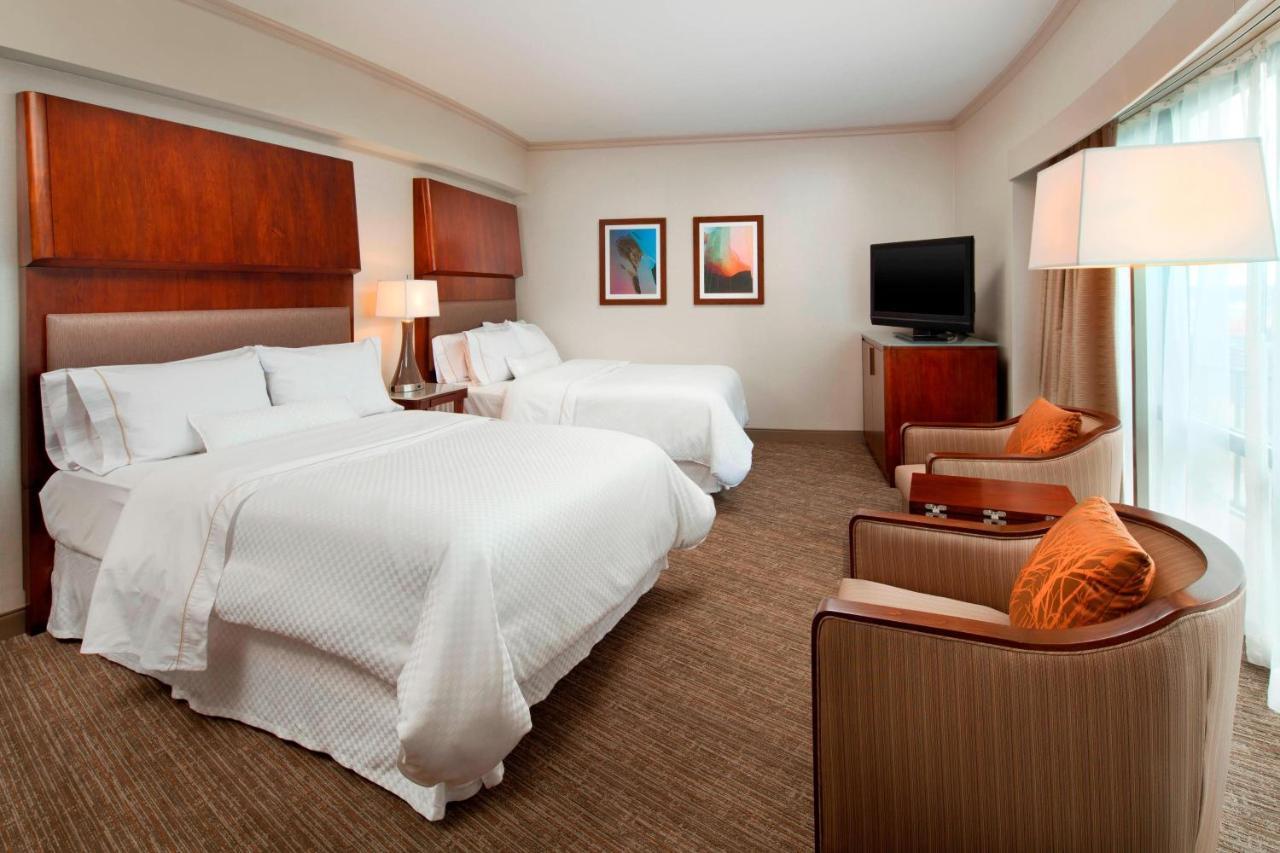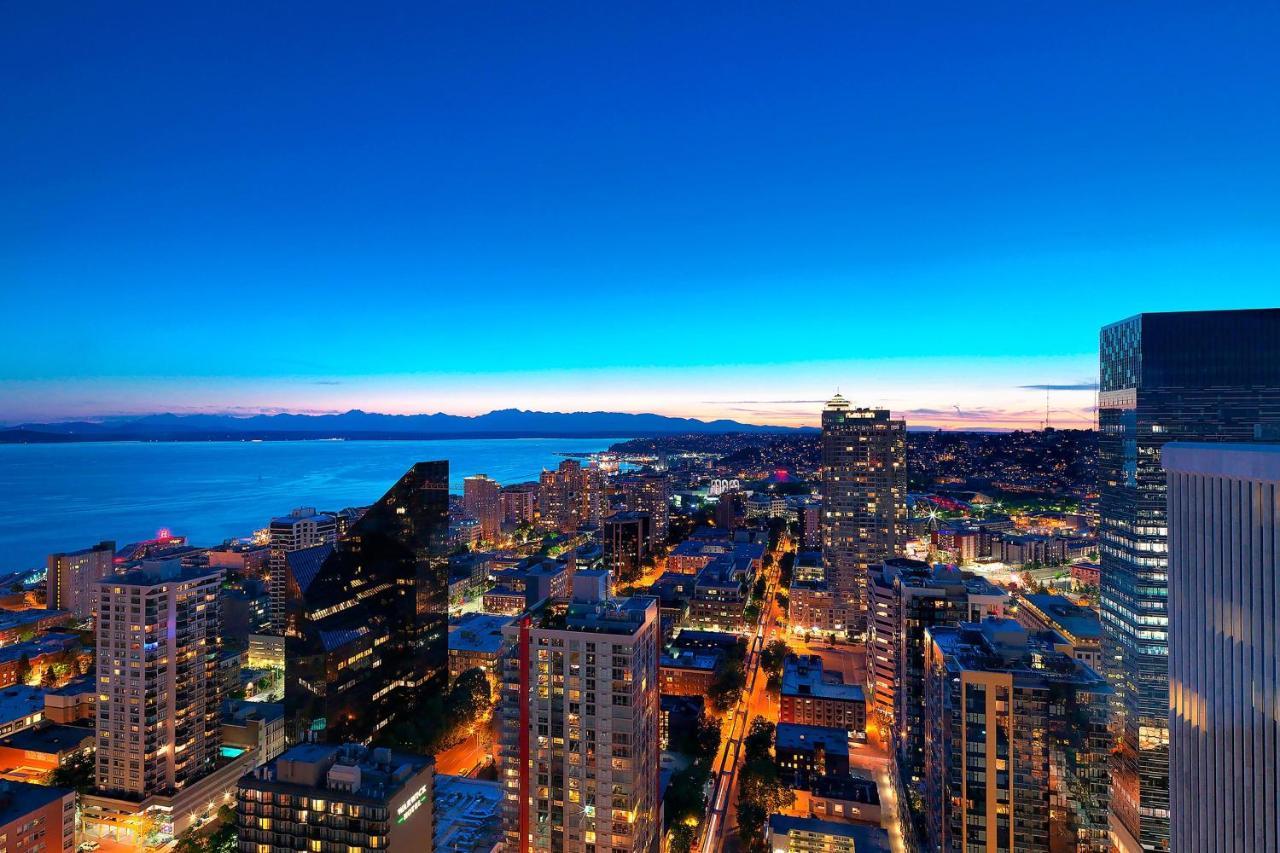 Address
1900 5Th Avenue
,
Seattle
,
Washington
,
United States
,
98101
, Washington State
Overview
The 4-star Westin Seattle is set 0.7 miles away from the giant Seattle Great Wheel and 5 minutes' stroll from Amazon Spheres. Boasting a laundry room, dry cleaning and valet parking, the hotel also provides guests with a storage for belongings and a restaurant.
Location
Located within walking distance of family attractions like Seattle Aquarium, this 47-storey hotel is about 15 minutes' walk from Seattle city center. The Westin is a 5-minute walk from Westlake Center and 0.5 miles from Boeing Field/King County International airport. Seattle Center is a mere 0.9 miles away, while Seattle Center Monorail is situated relatively close to the accommodation.
The Westin Seattle stands just a 7-minute stroll away from Post Alley, within 400 feet of Virginia St & 6th Ave bus stop.
Rooms
Some rooms have private bathrooms with a roll in shower and a separate toilet. Guests can make use of a mini fridge bar, coffee and tea making equipment, and relax with a flat-screen TV with satellite channels. Some units have views of the city.
Eat & Drink
Guests can have breakfast in the restaurant every morning. Il Fornaio is placed quite a walk from this Seattle hotel and specializes in Italian cuisine.
Leisure & Business
Guests can enjoy a heated pool and loungers with an extra charge. Beach facilities at Westin Seattle include a sunbed and towels.
Internet
Wireless internet is available in the entire hotel at USD 19.95 per day.
Guest Parking
Public parking is possible on site at USD 50 per day.
Year renovated:   2012.  Number of floors:   47.  Number of rooms:   891.
Best-Rated Westin Hotels around Seattle
The Westin brand emanates luxurious hospitality that prioritizes guest satisfaction by going above and beyond to enhance their overall wellbeing. As a guest, you can expect to indulge in wholesome heavenly spa treatments, savour delicious cuisine and rejuvenate your body and mind through yoga programs. The brand's mission is to motivate its guests to feel their best, and Westin continues to excel at this commitment to this day.
34 reviews

299$ / night

60 reviews

127$ / night

352 reviews

193$ / night

177 reviews

118$ / night

78 reviews

221$ / night

133 reviews

183$ / night

62 reviews

139$ / night

293 reviews

166$ / night
Facilities
Most popular facilities
24-hour services
24-hour reception
24-hour security
Food/ Drinks
Bar/ Lounge area
Restaurant
Snack bar
Coffee shop
General
Paid Wi-Fi
Parking
Baggage storage
24-hour services
Food/ Drinks
Fitness/ Gym
Swimming pool
Spa and relaxation
Sports & Fitness
Fitness center
Bowling
Fitness studio
Services
Room service
Car rental
Laundry
Dry cleaning
Wedding services
Wake up service
Happy hour
Dining
Restaurant
Snack bar
Bar/ Lounge area
Special diet menus
Business
Business center
Meeting/ Banquet facilities
Printers
Fax/Photocopying
Children
Cribs
Baby stroller
Children's menu
Facilities for people with disabilities
Spa & Leisure
Indoor swimming pool
Sun loungers
Leisure/ TV room
Sauna
Room view
City view
River view
Water view
Room features
In-room air conditioning
Heating
In-room safe
Mini-bar
Sitting area
Tea and coffee facilities
Ironing facilities
Rollaway beds
Bathroom
Hair dryer
Free toiletries
Sink
Media
Flat-screen TV
Paid movies
Telephone
AM/FM alarm clock
Good to know
Check-in
from 16:00-23:59
FREE
Check-out
until 11 am
FREE
Pets
Pets are allowed on request.
Rooms and availability
Premium Upper Floors King Room

Bed options:

Max:

3 persons

Bed options:

Sleeping arrangements for 3 persons

Max:

3 persons
Tradition Lower Floors Guest Room

Bed options:

Max:

4 persons
Location
1900 5Th Avenue
,
Seattle
,
Washington
,
United States
,
98101
, Washington State
City landmarks
Nearby
Restaurants
Hotels nearby
Museum
Chihuly Garden and Glass
4700 ft
325 5th Ave N Seattle Center
Museum of Pop Culture
4300 ft
Museum
Seattle Art Museum
3000 ft
Giant wheel
Seattle Great Wheel
4000 ft
Library
Seattle Public Library
3100 ft
Park
Olympic Sculpture Park
1.0 mi
Planetarium
Pacific Science Center
4900 ft
Theatre
Seattle Children's Museum
5100 ft
Event hall
Washington State Convention Center
2300 ft
Museum
Museum of History and Industry
1.1 mi
Fountain
International Fountain
1.1 mi
700 4th Ave 73rd floor
Sky View Observatory
4000 ft
Square
Garden of Remembrance
2000 ft
cnr Cherry St & 1st Ave S
Beneath the Public Market Clock and Sign at the corner of Pike Place
Rachel the Piggy Bank
1900 ft
Restaurant
Relish Burger Bistro
200 ft
Restaurant
Skillet Street Food
300 ft
Getting around
Airports
Seattle Seaplanes;Seattle Seaplanes Seaplane Base (LKE)
1.4 mi
Boeing Field/King County International

(BFI)
7.0 mi
Train
Seattle Center Monorail
4300 ft
King Street Station
1.1 mi
You can book a shuttle, once your reservation is complete.
Reviews of The Westin Seattle
Les

I had an awesome stay at a hotel in this city! The location was great, very convenient to everything I wanted to do. The hotel facilities were top-notch. The gym had everything I needed, and the pool was clean and well-maintained. The staff was incredibly friendly and helpful, making sure all of my needs were met throughout my stay.

Nothing everything was great.

Gordon

During my business trip, I appreciated the two complementary drinks at the bar and the free Wi-Fi provided by the hotel. The location was also convenient for me since it was close to downtown and the conference center. Additionally, the breakfast buffet had a good variety of options and was enjoyable.

I had a few negative experiences during my stay. The housekeeping staff forgot to clean my room on the first day, and the pillows were uncomfortable. The noise level was also high due to the city traffic and construction nearby, making it hard to get a good night's sleep. my stay was okay, but there were some aspects that could have been better.

Herbert

The holiday decorations were beautiful and added to the festive atmosphere. The staff was friendly and accommodating when we requested extra towels and pillows. The central location made it easy to explore the city's attractions and restaurants without needing to use a car. Plus, the view from our room was breathtaking.

Unfortunately, our check-in experience was a nightmare. We waited in line for over an hour before finally receiving our room key. The staff seemed overwhelmed and disorganized, and the process was frustratingly slow. Additionally, the room itself was lackluster and in need of updates. our xmas experience at this hotel was disappointing.

Basil

The hotel's location near Pike Market made it easy for us to visit many great restaurants and shops. The view from our room was breathtaking– we could see the mountains and water from our balcony. The hotel's leisure facilities were top-notch, with plenty of options including a fitness center and a pool. The breakfast was quite varied and delicious, and we appreciated the attentive service.

The check-in process was frustratingly slow.

Thomas

The staff are efficient and the room is neat with a fantastic view. It is in magnificent and wonderful location to an art museum, set just walking distance from the hotel. The area is great short walk to monorail to space-needle, a festival, and Seattle.

Gordon

The hotel is located in a great spot, close to plenty of shops and attractions. The staff was friendly and accommodating, offering complementary snacks and drinks upon arrival and a late check-out. Plus, the pool area was nice and spacious.

The room was not up to par, with noticeable dust and a not-so-heated pool. It was disappointing to have to wear slippers around the room and not be able to use the pool. Also, charging for Wi-Fi was frustrating, especially as other hotels offer it for free. the negatives detracted from an otherwise decent experience.

Scott

Unique base for exploring Seattle. Fairly clean place with professional and polite staff. Convenient location close to monorail to space-needle, and 5 minute walk from Can Can.

Jessica

Also, the location is comfy and incredible, minutes from an upscale shopping center. Exceptionally comfortable beds, a mini-bar, a flat-screen TV with cable channels and climate control in the room.

James

We appreciated rooms with a fantastic view. The helpful and knowledgeable staff provided all the necessary info. It was in a convenient and magnificent location very close to Downtown Area. The area was great, a lovely base for us.

Raymond

There were central heating, a private safe and multi-channel TV in the room, appreciated that. Its location within walking distance of Pool was unbeatable and incredible.

Some of the staff were very rude.

Jesse

Comfortable bed, best bathroom and central heating, a private safe and multi-channel television in the room. Amazing location, around 10-15 minutes walk from Pike Place Market. What a helpful stuff!

Ashley

It was in a favourable and unbeatable location with Westlake Center nearby. The staff were personable and cordial and took care of us.

The staff we met were not particularly welcoming.

Tyler

The location was favourable, to Pike Place markets! Our room was neat equipped with an HUGE window, snacks, nice view, paid US $ 245. Liked the great decor of the room.

Lance

We got a room with bathtubs. The beds with down pillows and hypo-allergenic pillows were exceptionally comfortable.

Ralph

The location was stunning, within walking distance of Pool. The restaurant here was nice with very good staff, we both ordered excellent dishes.
FAQ about The Westin Seattle
How far is the refined The Westin Seattle from the city center?
The refined The Westin Seattle is located in Downtown Seattle district in the center of Seattle.
What landmarks can I find in vicinity of Westin?
During the stay at Westin guests can visit Pool (0.7 miles), Washington State Convention Center (0.4 miles) as well as Can Can (0.2 miles) among others.
What popular attractions are the closest to the refined The Westin Seattle?
Guests of the refined The Westin Seattle can visit the upscale Pacific Place Shopping Center (0.3 miles), or the 0.1-acre public plaza "Westlake Park" placed within just a 5-minute walk.
Is there parking at The Westin Seattle?
Yes, The Westin Seattle features a parking lot available on site.
What time is check-in and check-out at the Seattle hotel?
Guests of the Seattle hotel can check in from 4 PM to 11.59 PM and check out from 11 AM.
Which amenities are included in the rooms of the refined The Westin Seattle?
Certain suites at the refined The Westin Seattle boast views over the mountain as well as feature complimentary WiFi and a flat-screen TV with satellite channels and a safe box and smoke detectors for security reasons.
Does the hotel offer facilities for business travelers?
The hotel conveniently features banquet and meeting facilities, and a xerox as well as a conference space and a business center on-site.
Does the refined The Westin Seattle offer any rental services?
At the refined The Westin Seattle guests are offered to rent cars.
What sport activities at The Westin Seattle can I take part in?
At The Westin Seattle guests can attend a gym available on-site or make use of a gym area and an indoor swimming pool.
What spa facilities does the refined The Westin Seattle offer?
Spa facilities in the refined The Westin Seattle include a hot tub and an indoor pool.
Does the hotel have a bar to relax at?
Guests of the hotel can have drinks at the cocktail bar Relish Burger Bistro.